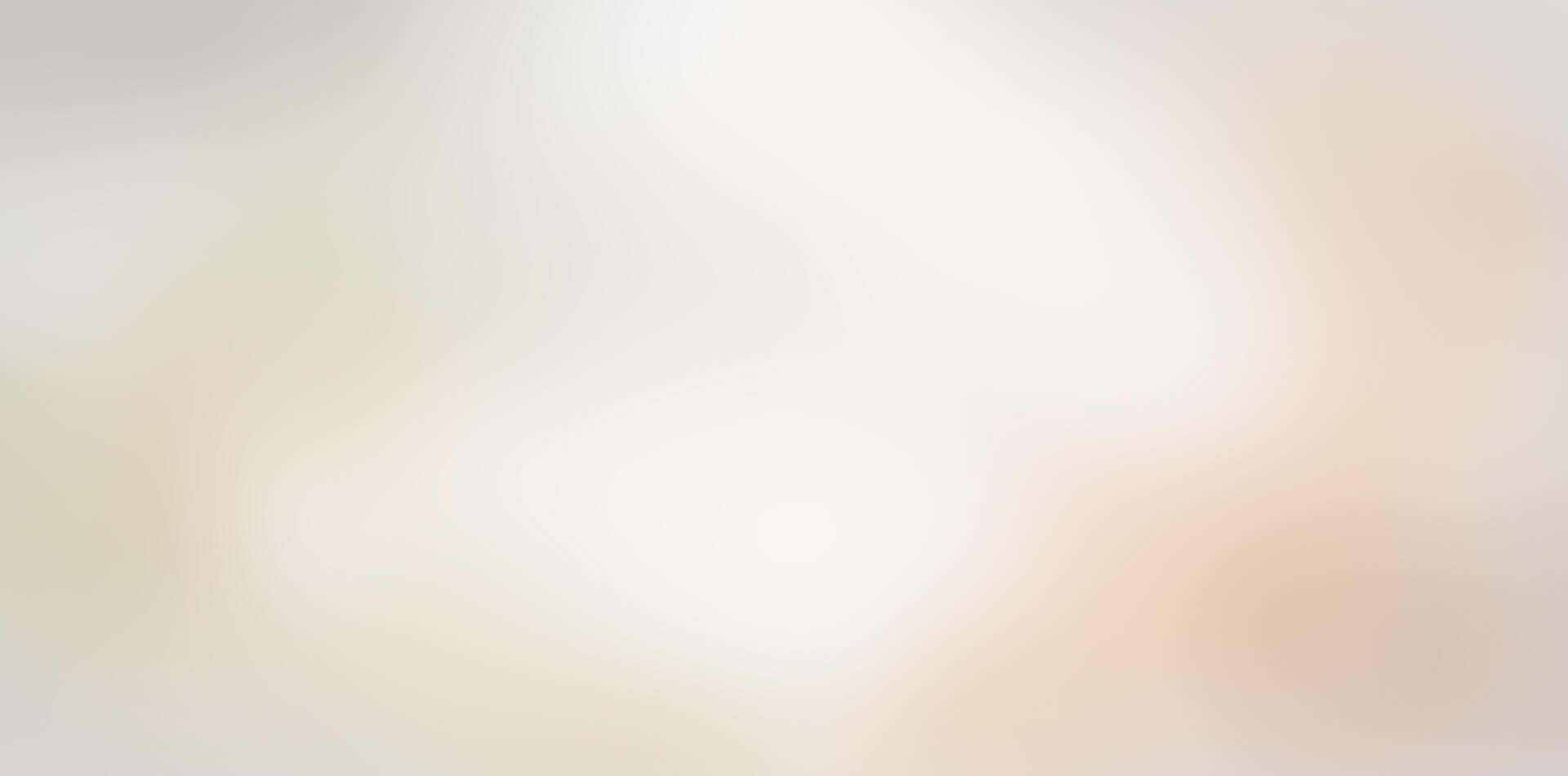 The "Wright" Venue
---
John Wright Restaurant is a full service venue from bridal showers, rehearsal dinner, outdoor lawn ceremonies and receptions.
---
The River Room, overlooking the Susquehanna River in Wrightsville is the perfect location for your reception. Start your day in our luxurious Bridal Suite and relax knowing your guests will spend the day with you at one location.
Ceremonies on the lawn offer a breathtaking backdrop to your I Do's and guests can enjoy our rooftop deck the entire reception. We take pride in our food using only local fresh ingredients and offer several food packages. Call us today to schedule your tour!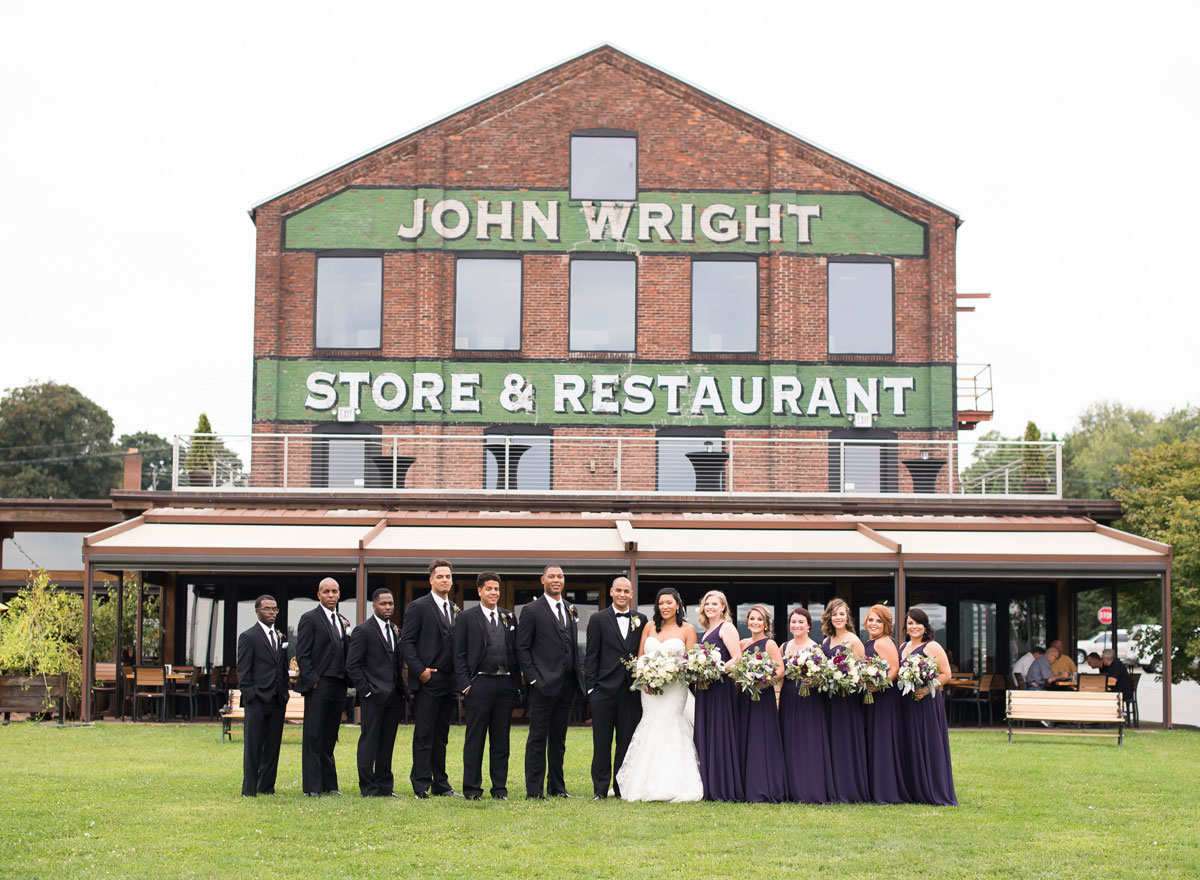 We are proud to offer a wide variety of options to make your special event memorable and hassle free. This begins with our dedicated Banquet Sales Team.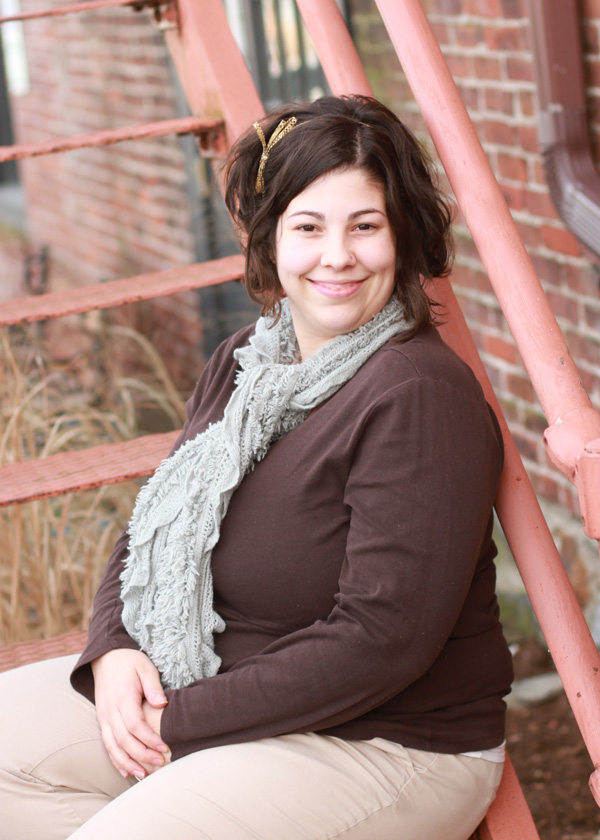 ---
Molly Cook
Wedding Sales
717-252-1003
---
Molly, also referred to as the Queen Bee, has been in this hive since 2005. (Not kidding, she has one tattooed on her foot, showings available upon request) After being hired on as a server, she has grown to have many roles within John Wright. Molly handles the human resources department, payroll, and works alongside Jim as the Assistant Director of Operations. She began to handle the bookings of smaller parties, in the restaurant, in early 2013. Working with clients to plan the perfect bridal shower, seamless birthday party or relaxing rehearsal dinner planted a sales seed in her roots. The addition of Heather, sales assistant, in 2015 allowed Molly to focus on bigger projects in the second floor banquet space, The River Room. After attending her first wedding show and bartending several weddings at John Wright, Molly was hooked on the whole process. Molly says "I love getting to know each couple, their personalities, and working with them step by step to make their day just "Wright"! Organization, flexibility and attention to detail come naturally to this mother of four, Wrightsville PTO Treasurer and EYC Football Events Coordinator. As a graduate of Eastern York, she has been able to see firsthand the growth of John Wright and is proud to be a small part in that success. If you are looking for a passionate, fun professional to help plan your wedding day, look no further than John Wright and Molly.
---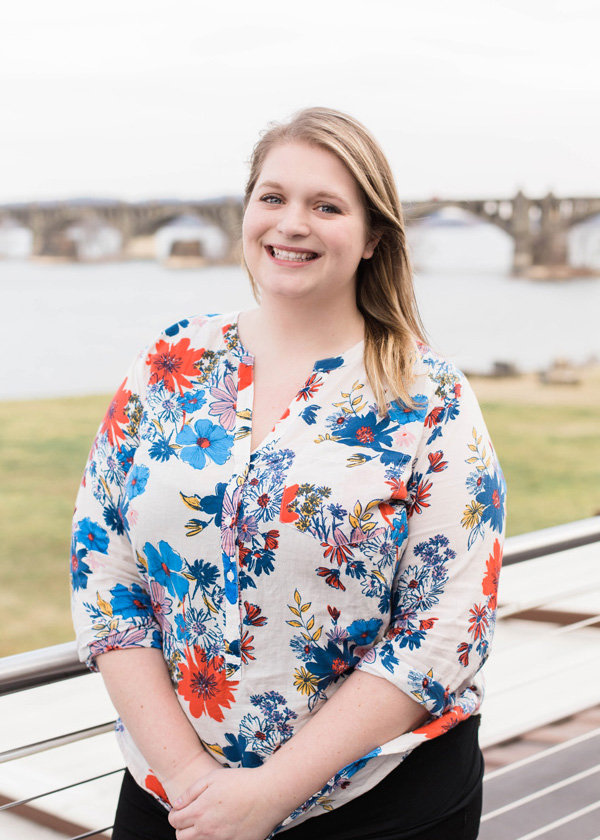 ---
Heather Sellers
Sales Assistant
717-252-1103
---
Heather started her journey with John Wright in the fall of 2014, as a banquet server. In February of 2015, she started her YTI externship in the office working with Molly on a variety daily restaurant tasks and several events. After she graduated from YTI in the spring of 2015, she was offered a job as the operations assistant and graciously accepted! As a member of the John Wright team, Heather helps to keep our clients informed continues social media updates as well as informative posters. She also assists our sales staff with River Room tours, internal sales sheets, and builds relationships with our preferred vendors. Heather loves working for John Wright because of the small town charm, local pride, and big dreams of this company. Heather is a proud supporter of the Farm to Fork movement and locally owned and operated companies so, JWR just naturally fit into her ideal work environment.
---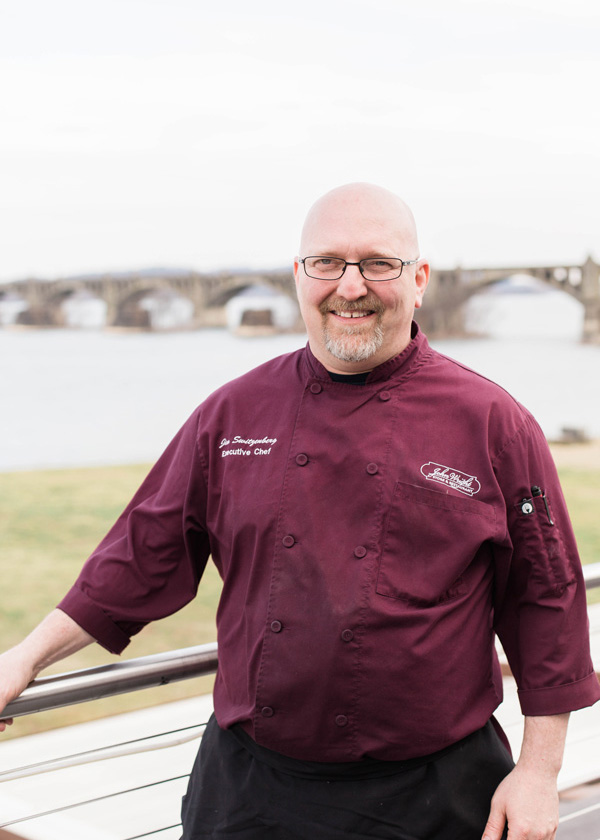 ---
Jim Switzenberg
Director of Operations
---
Jim was the Senior Culinary Instructor at Harrisburg Area Community College. As a Certified Executive Chef, he has run restaurants in New York City, Los Angeles, and Houston. A graduate of the Culinary Institute of America, he also has taken and taught classes in Italy and Spain. Jim is a big advocate of fresh, local food, and has been involved with the Slow Food Movement. Jim has helped to transform John Wright into a destination, not just a restaurant. By using as many foods produced by local farmers as possible, he has been able to help bring the Farm to Fork movement to this area. His craft kitchen produces everything chemical and additive free including sausage, breads and desserts. Jim has also taken a special interest into proving our customers with the best locally produced alcohol. Even the alcohol we serve is as local as could be. The microbrews in bottles and on tap, the PA distilleries, the home made infusions and the Allegro wine shop all show the passion for local products. Be assured that an event held at John Wright will have Jim's stamp of approval for being done the "Wright" way!
---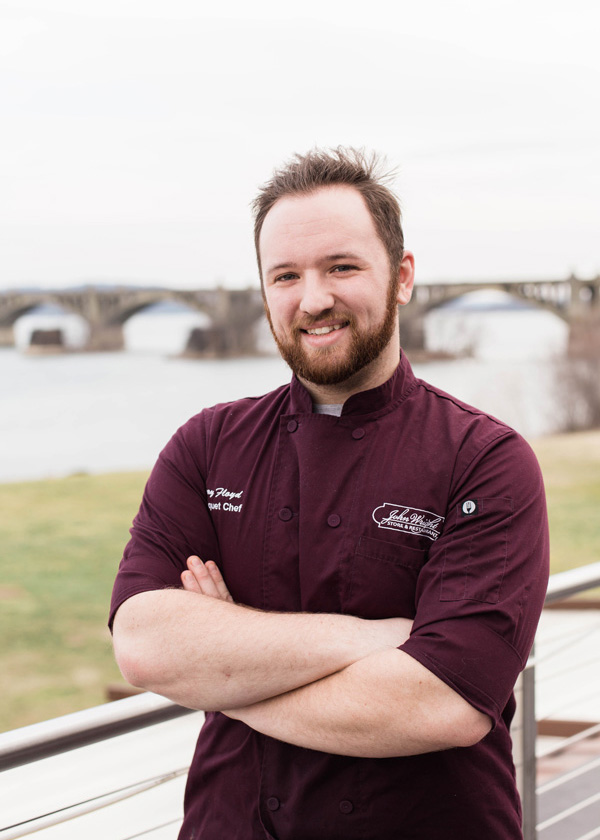 ---
Cory Floyd
Banquet Chef
---
Cory is Banquet Chef here at John Wright. He started schooling for culinary at YTI in Lancaster in 2013. From there, he started his externship at John Wright out on the Pizza Patio. Once the summer season ended, Cory was given the opportunity to take on the position of the Banquet Chef and has been improving himself in this position for the past 2 1/2 years. Cory says, "Working here at John Wright with the people I work alongside with, gives me a great sense of pride and enjoyment in what I get to do here." Everyone at John Wright strives to make quality food with the fresh and local ingredients that we get in. All employees feed off of one another and hold each other accountable with the product they put out. This is why Cory has such a passion for what he does; because John Wright is so much more than a restaurant, we are family.
---

---